I've been a very patient woman. Ever since I discovered the news of a possible replacement late last year, I knew that I would wait (and wait, and wait) for it to become available. And thank the Good Lord, after what seems like an eternity, months of teasing leaks and photos, and even a moment of weakness where I
briefly
considered the Nikon D3, it's finally here!
Sure, I have to wait until November to get this baby in my hands, but what is another 2 or so months?? Christmas is coming early this year for this girl!! Dare I say it?
WOOT WOOT
!!
Now if only it was 9AM EST....I need to make a call to
B&H
and get myself on that list. And I may call
Adorama
, too. A girl can never be too careful. :)
Remember how I mentioned that the workshop was going to be nothing short of a great time? Well that was an understatement. The workshop blew me away. What amazed me about that day was not meeting John Michael Cooper, a phenomenal photographer, it was meeting John Michael Cooper, a true artist. The time he spends mastering his craft, drawing up new ways to approach a shoot, pulling inspiration from the most unlikely of sources, and how he approaches this line of business is astonishing. Then there is the lovely Dalisa Cooper. What I would give to have this woman come run my business!
I learned so many things in the short eight hours with the Coopers, but the one thing that is going to stay with me for a long time is how willing they are to share the tricks to their trade. In fact, I find this to be quite the norm in this industry. Everyone is willing to bolster up and support each other. Pretty remarkable given how easy it is to hoard ideas, and in John's case, fantastic ideas to get a leg up on a competitor.
Honestly, if you have a chance to sit in on John Michael and Dalisa Cooper's workshop, I highly encourage it. Their tour is quickly selling out so jump online and sign up. You will not be disappointed.

Also, a huge thanks to Eric Doggett for opening up his lovely home and hosting the event as well as participating in the model shoot.
Now, what is a post without sharing pictures?

Here's one of John Michael talking about some lighting technique.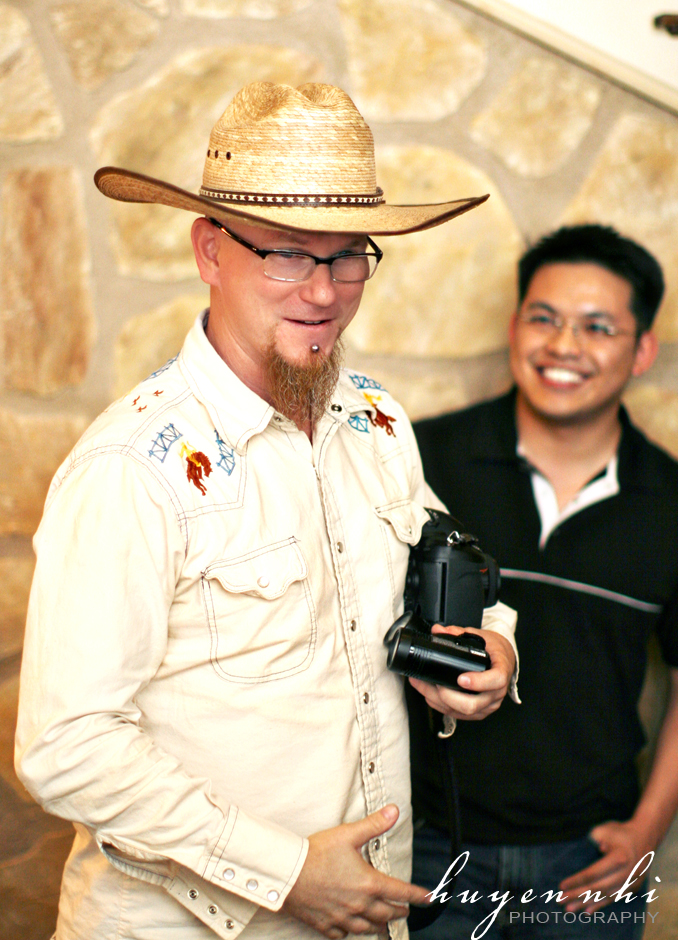 When in Texas, Do as the Texans
Do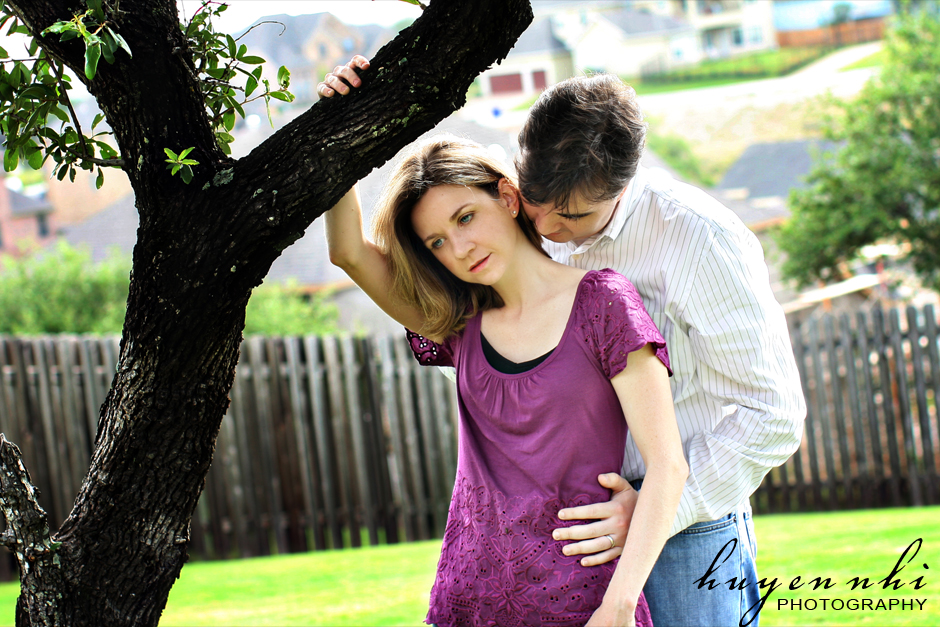 The sweet
Shannon
and her husband Conor posing for the engagement shoot.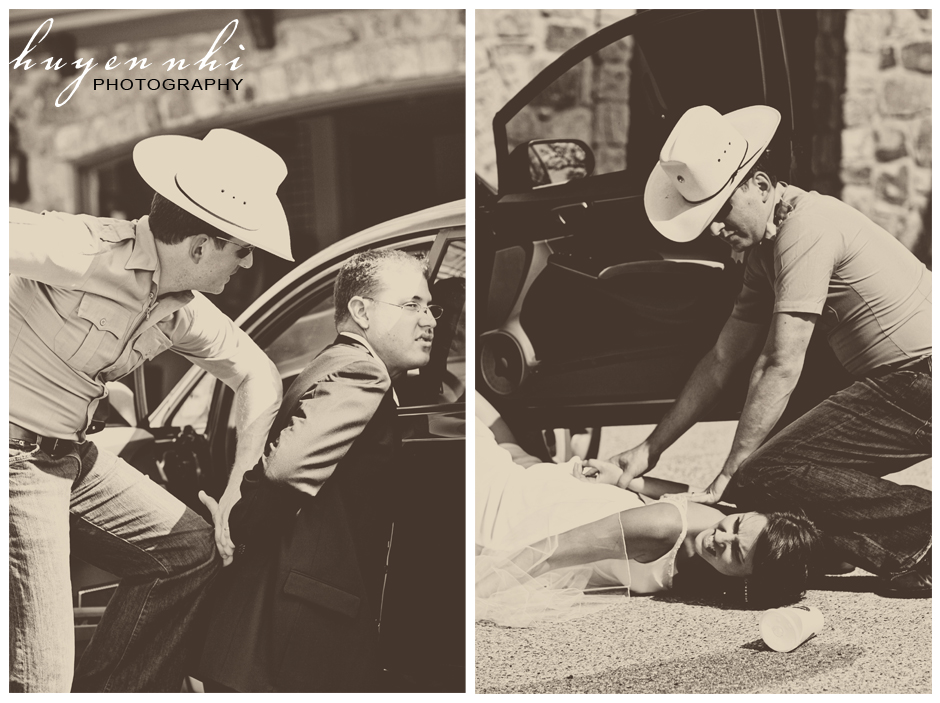 I can't believe that two weeks since launching this blog, I'm already behind on posting. I'll get better at this, I promise!
Tomorrow I'll be attending the very alt F workshop given by John and Dalisa Cooper, the masterminds behind the trendy and infamous Trash the Dress shoots. John and Dalisa are making their way around the country so if you are interested in a fun and refreshing take on photography, check out their summer tour schedule at www.veryaltf.com.
This workshop is going to be nothing short of a great time. I'll be back to post pictures from the event.