I had the pleasure of meeting Tara at the
ALTF workshop
way back when. Little did I know I had just met a person I would greatly admire and one I'm glad to call a friend. For one, she is a great person. Outgoing. Humble. Kind. The other thing about Tara is she is
passionate
about mastering her craft. Her thirst to know, learn, and continuously work at bettering herself for her clients is quite admirable. For example, at WPPI, I clearly remember crawling into bed after a long day of workshops, eyes heavy and longing for sweet slumber just to find Tara working feverishly on her laptop, recapping what she has taken in that day. I only hope to be that discipline some day.
So it saddens me to bits to learn that Tara's imminent move to greener pastures in Louisiana got moved up -- to last weekend. I am thrilled that every thing worked out so well for Tara and her husband Josh. They are looking at wonderful opportunities and for that I'm thankful. But I'll miss my dear friend.
With that, I'm dedicating this post to my dear friends Tara and Josh. I wish you both much success, joy, and happiness in good ol' Louisiana. I know that you both are about to embark on some great things, and I'm excited to hear all about it.
A few pictures from a visit out to their old stomping grounds in Marble Falls, Texas.
The beautiful Tara.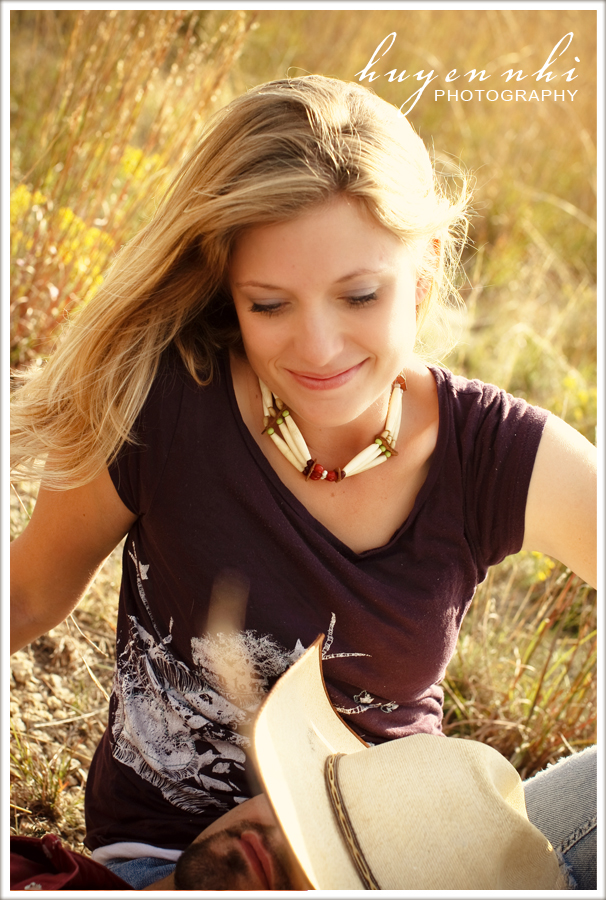 And who's that she looking at? Well that would be her hubby Josh. Any Red Sox fans out there? Doesn't Josh remind you of the superstar 3rd baseman Mike Lowell? At least I think so.