The excitement in the room was palpable. Everyone was talking about how thrilled they were to be able to make it to the
workshop
, delighted to finally meet
David Jay
and
Jasmine Star
, photographers we all admire and have grown to know by stalking ...err, following their blogs.
Both David Jay and J* are great speakers -- personable and funny to boot. Even though Austin was their second stop on the tour, they were like seasoned pros. They shared stories about their humble beginnings and the steps they took to make it such that they can enjoy their trade all the while living and enjoying life. I took away so many things from this workshop that one week later, my mind is still trying to process everything said. It was four short hours of inspiration from two very passionate photographers.
It was also great to run into a few photographers that I've met at past workshops and meet some new ones as well. To Jennifer and Stacey, thanks for coming out to dinner tonight. It was fun and I'm looking forward to our next meeting. To
Ericka
,
Chasity
,
Grace
,
Ashley
,
Gina
, Jen, and
Eva
-- let's get together soon!!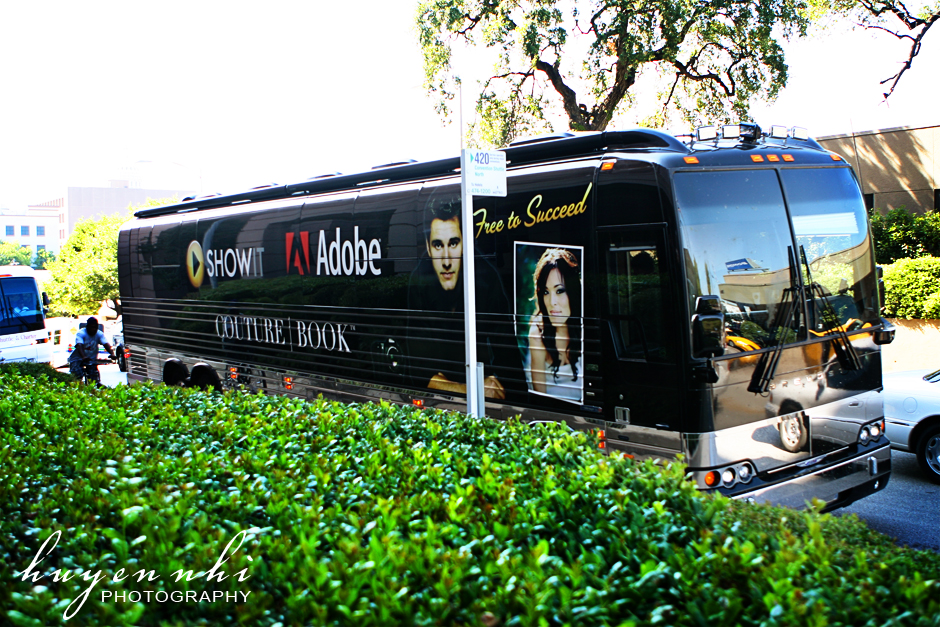 The tour bus blocking traffic in front of the hotel.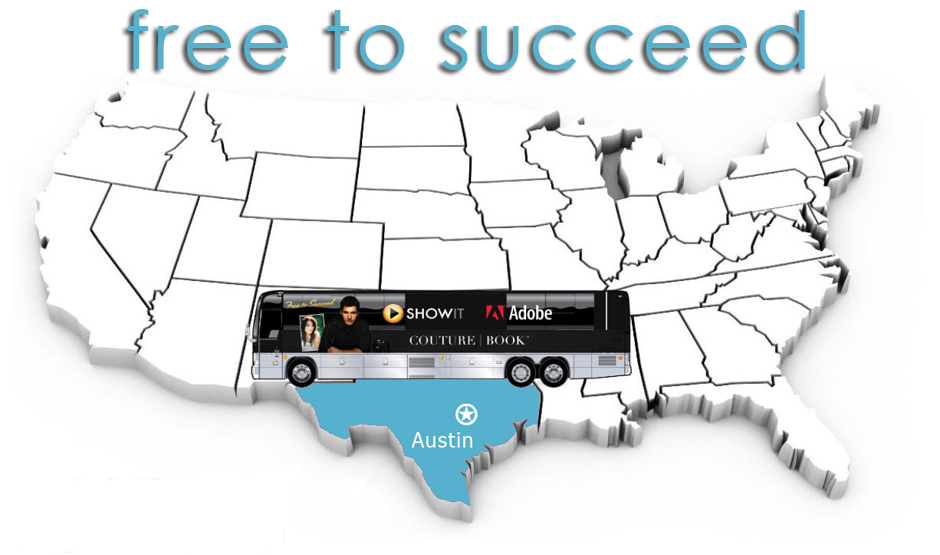 This is quite the week. First we had the Coopers from altF come into town. Today, we have
David Jay
and
Jasmine Star
in for their
Free to Succeed Tour
! I'm so excited to see what wisdom they will be sharing with us as well as to network with the photographers in this city. It'll be a spectacular evening. :) I'll be back later to share the details!
I can't believe that two weeks since launching this blog, I'm already behind on posting. I'll get better at this, I promise!
Tomorrow I'll be attending the very alt F workshop given by John and Dalisa Cooper, the masterminds behind the trendy and infamous Trash the Dress shoots. John and Dalisa are making their way around the country so if you are interested in a fun and refreshing take on photography, check out their summer tour schedule at www.veryaltf.com.
This workshop is going to be nothing short of a great time. I'll be back to post pictures from the event.